Note – you must have completed the Heal Your Life® Workshop Leader training to be eligible for the Heal Your Life® Coach Training. For current dates, click here.
Heal Your Life® coaches are uniquely equipped to listen deeply to what you want and guide you in moving in the direction of your dreams.
A Heal Your Life ® Coach can help you improve EVERY area of life – relationships, health, financial well-being, business success, spiritual growth, and overall living life more fully.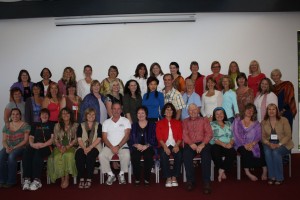 Australia Coach Training
Many people talk about what they want and never take the steps to get there.
There are many different reasons: limiting beliefs, not believing it's possible, lack of emotional, mental and spiritual skills, not being able to set priorities and manage activities, and procrastination.
Heal Your Life ® Coaching AND the workshops and study groups can help you overcome all of these blocks.

Heal Your Life Coaches promote the development of inner skills like meditation, visualization, and affirmations, more than other coaching programs.                                                    2015 coach training, San Diego
While the Law of Attraction concept is a part of many coaching programs these days, Louise's work has always included this concept.